One of Australia's leading integrated hire businesses at the forefront of hiring people and equipment for the booming construction, civil and mining industries across the country reached a pivotal point in its future growth strategy and turned to Ledge Finance as its financial partner.
"Our sole purpose behind everything we do is to improve outcomes for Australian projects and communities," said SSH Group's CEO and Managing Director, Daniel Cowley-Cooper.
"With our strategic growth plan of organic and acquisition-style growth in mind, we set out to align ourselves with strategic partnerships to help us achieve our goals. Ledge Finance was a partnership that truly stood out from the rest."
SSH Group was particularly impressed by Ledge Finance's commitment to their company's vision and willingness to embrace a corporate relationship of understanding, professionalism and readiness.
This focus extended to an emphasis on customer service beyond just 'ticking boxes'.
"They have provided us with a personalised case manager who understands our business, our markets and our direction," said Mr Cowley-Cooper.
Creating opportunities for growth
Ledge Finance's Neil Ferguson has built a strong relationship with the SSH Group team and was closely involved with the Group's recent acquisition of Karratha Machinery Hire. Drawing on their long experience obtaining the best funding options on the market for clients, Mr Ferguson and the Ledge Finance team created a package that gave SSH Group the best opportunities for future growth with this important acquisition.
"We were able to canvass the market for the best financial funding options for the acquisition and allow SSH Group to focus on the remaining core aspects of the acquisition," said Mr Ferguson.
Mr Cowley-Cooper was more than satisfied with this approach, as it allowed SSH Group to concentrate on amalgamating Karratha Machinery Hire into the Group and continue to hire people and machinery at a time when resources were at a premium.
"They were able to put forward an incredibly attractive financing solution, execute as promised within the timeframe provided, and give us confidence that we have the best funding available for the acquisition," he said.
"Partnering with Ledge has allowed us to focus on our core business of hiring people and equipment for the construction, civil and mining Industries across Australia. We truly view our relationship with Ledge as a partnership."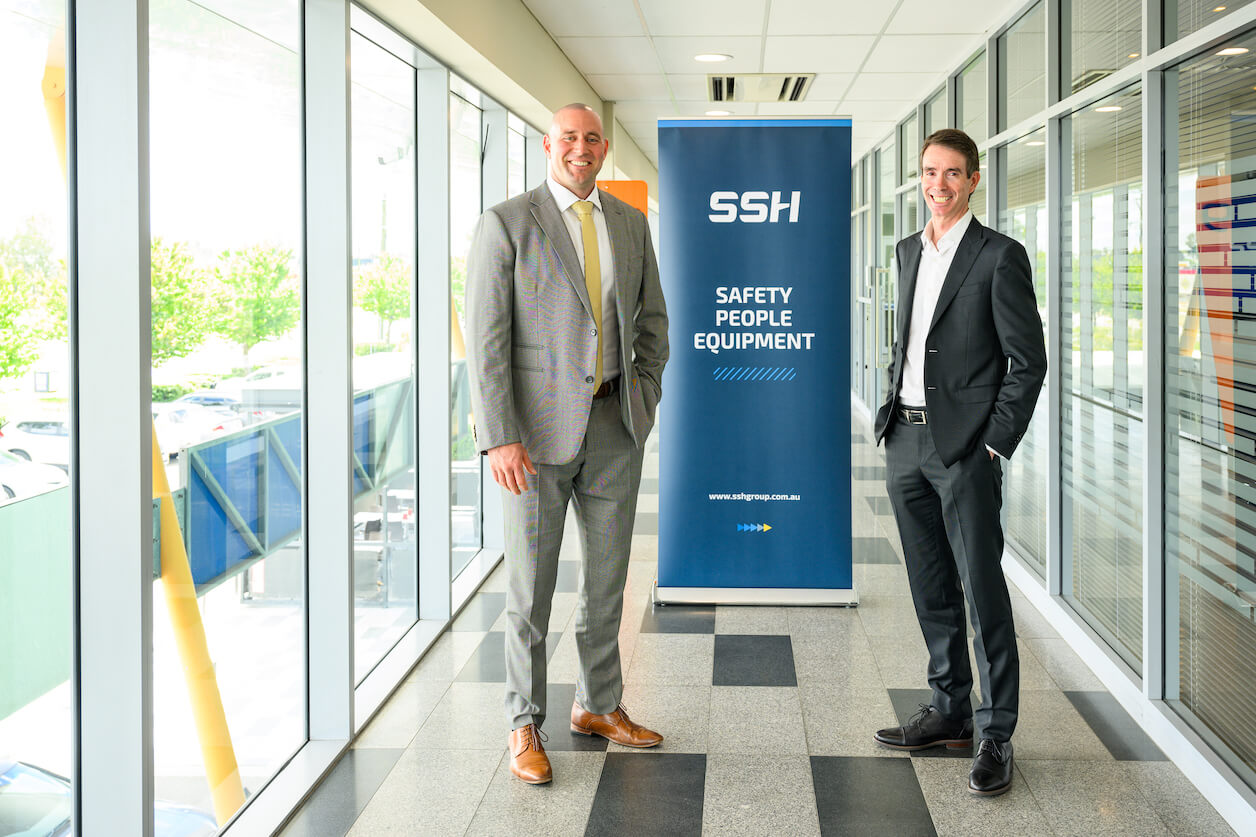 A finance partner that works with our organisation
With the acquisition in hand, SSH Group has been able to look to the horizon for future strategic growth opportunities, knowing that any funding opportunities are in safe hands with their close partnership with Ledge Finance.
"SSH Group is focusing on future acquisitions to drive the growth of the business," said Mr Cowley-Cooper.
"We're pleased to continue our partnership with Ledge to assist in these acquisitions, as they are proven specialists in their field. We are grateful to know that we have a finance partner that works with our organisation to support our goals."
To learn more about how Ledge Finance can assist with your business finance solutions through our range of services, get in contact with us today.
*Article previously published in Business News Book of Lists 2023