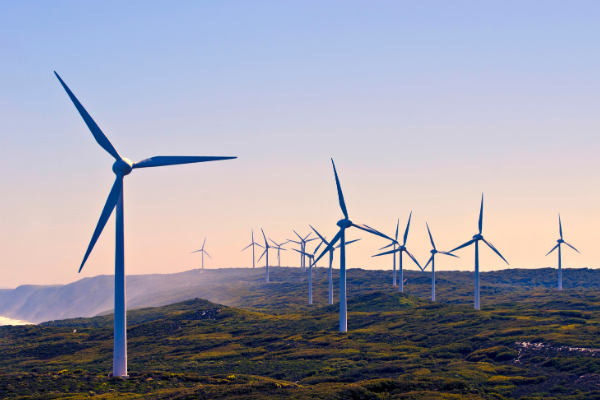 As we say goodbye to 2020 and start our journey into the new year, we thought we would take some time to review the Western Australian economy, what has been and what's in store for 2021.
WA economic outlook: From uncertainty to resilience  
Through what has been a very trying year for all, WA has been able to endure the global economic impacts of COVID. The states resilience has been aided by our mining production and commodity demand continuing in overseas export markets, with WA's 2019-20 mineral and petroleum exports coming to a record total value of $173.7 billion.
Business investment in WA increased for the first time in 7 years in 2019-20, with major iron ore projects being the driving force. However, the outlook on business investment remains uncertain due to the varying impacts COVID has had on international commodity demand, labour mobility, and equipment and materials supply within WA.
It's no doubt that those in tourism, hospitality and travel are amongst those who have felt the brunt of the impact, which will linger into 2021 and the unforeseeable future.
The future of the WA economy and what's in store for 2021 depends heavily on how well we can continue to contain COVID, which has evidently been successful thus far. The 2020-21 State Budget reveals the WA economy is expected to grow by 1.25 per cent in 2020-21, following a 1.1% growth in 2019-20.
This forecast for continued growth is supported by a range of economic indicators, including household and business confidence, retail trade and jobs advertised online that are all returning to pre-COVID levels. For more information download the 2020-21 State Budget Fact Sheet here.
Also influencing this growth forecast is the ongoing support from the state government, with more than $5.5 billion worth of funding measures included in the WA Recovery Plan.
---
WA Recovery Plan
To provide a level of support and regain hope in people and businesses to continue to aim for the states pre-COVID growth trajectory, the WA Government released a WA Recovery Plan.
The plan, released on 26 July 2020, outlines the various Government initiatives to support the WA economy including funding to secure regional air services and grants to tourism businesses to increase their marketing and encourage local travellers to visit.
Other stimulus support packages included the WA Government's Housing Grants, Australian Government's Homebuilder Schemes, as well as a number of government financial assistance and support for businesses.
---
Financial institutions empowering WA businesses to grow
Financial institutions (banks/lenders) are slowly regaining confidence and their appetite for lending is increasing once again. This is great for businesses who are in a position to take risks, as doing so in the current climate will reap huge rewards into the future.
The cost to borrow money has never been more in favour of businesses, as financial institutions continue to compete for quality transactions.
---
Ledge: The year that's been and what's to come
For Ledge, we have seen significant growth in the way we do our business as we continue to provide a complete debt solution to our clients. This year has truly validated our business practices and values to provide expert debt placement. Something that wouldn't be possible without the strong relationships we have without our key stakeholders – so thank you to all those who have and continue to support Ledge into the future.
2020 saw Ledge enter a new business chapter, as Tony Del Popolo and the Executive Team completed a management buyout of the business. This is a very exciting time for Ledge, as we continue to build on the highly regarded service offering Phil Botsis has built over 41 years in business.
Becoming more digitalised has enabled us to continue to provide our clients and key stakeholders with a high level of support and has streamlined a lot of our processes. In fact, 2021 will see the upgrade of our CRM system come into fruition, which will modernise a lot of our inhouse procedures to support our clients and their growing needs. This upgrade will also support our goal to become as paperless as possible.
We would like to thank our clients and key stakeholders for all your support over the past year. It has been a challenging one for all and one that we will never forget.
We look forward to what 2021 has in store for Ledge as we continue to partner with businesses, providing them with debt solutions to help grow their business. We hope the WA economy continues to show resilience and comes back stronger than ever.