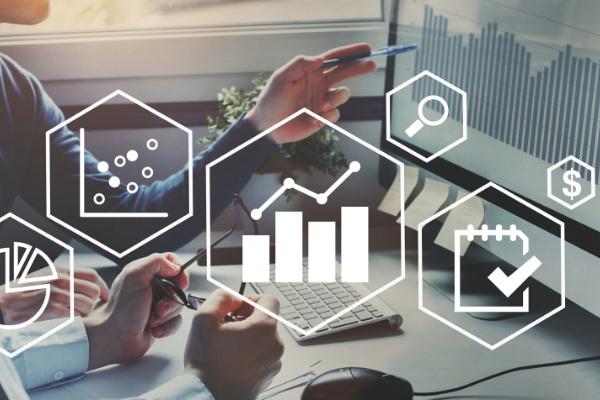 As changing markets create a new lending environment there continues to be a trend of increased risk aversion by mainstream financial institutions (banks/lenders). In this article we explore how businesses can ensure they are 'fit' for finance in 2020 and beyond.
Prepare your business' financial statements
It is essential for businesses to have up-to-date financial statements as it provides visibility on the overall performance of the business. Having accurate and timely financial statements can also assist in getting your business 'fit' for finance.
When applying for finance, financial institutions (banks/lenders) require up-to-date financial statements. Getting these organised can take some time, however if you plan ahead and request these now, it will ease the process when you have business finance requirements.
Even if you don't need funding right now, up-to-date financial statements can assist if you're gearing up or if you have had a poor 18-19 and you need to demonstrate a turnaround in performance.
Having accurate and timely financial statements for your business has many other benefits including:
Enables you to review your business's finances on a regular basis, creating business awareness and clarity for the owner/s and key management
Provides full scope on your business's current and future costs
Allows you to identify opportunities and risks and understand what areas of business you could improve or spend more time focusing on
Allows you to budget, plan ahead and be in a positive cash position if an opportunity were to present itself
Anticipate cash and working capital needs prior to events occurring
Take informed actions to continue to improve business performance
Reviewing your business's performance on a regular basis is critical to the success or failure of the business. Current financial statements can assist you in this instance, by providing visibility across all areas of the business, as well as ensuring you are 'fit' for finance.
In many cases, we find companies have experienced ups and downs during the various economic cycles of the domestic economy. Preparing your business for banking and finance requirements can place you in a good position to secure funding when you need it.
---
COVID-19 Update: Additional requirements to ensure your business is 'fit' for finance
In more recent times, financial institutions have introduced a COVID-19 questionnaire, where the borrower is required to provide details on how the business has been impacted by COVID-19. The form generally includes (but is not limited to) questions relating to: the business' cash flow; how the business will be able to service debt; if the business is reliant on another industry impacted by COVID-19; or if they have received/applied (or been declined) deferral assistance.
This COVID-19 form is completed on a case by case basis by your broker as part of the application process. 
Assessing the client's position during the pandemic and staying on top of these requirements has become a necessary part of meeting responsible lending criteria during these challenging and economically uncertain times. If you would like to know more please speak to your Ledge Finance Executive.
---
How Ledge can help you get 'fit' for finance:
Ledge creates a platform where everything is considered and measured to deliver the best possible outcome for your business.
At Ledge, our key driver is to assist you to identify the strengths and weaknesses of your business from a banking/finance perspective. It is important to be proactive in regards to the review process and pre-empt any potential issues with the bank's facilities.
Ledge can review your business's existing banking facilities and provide commentary for consideration. This can result in a favourable restructure of the facilities with the existing bank, or Ledge can explore the market, effectively running a tender process for your business's banking and finance requirements.
This process often results in improved outcomes including:
Tripartite Banking Relationship;
Price & Structure;
Terms & Conditions;
Covenants: both Financial and Reporting; and
Security, Guarantee Requirements & LVR Security.
If you would like to know more about how you can get your business 'fit' for finance, contact your Ledge Finance Executive directly or contact our offices here.