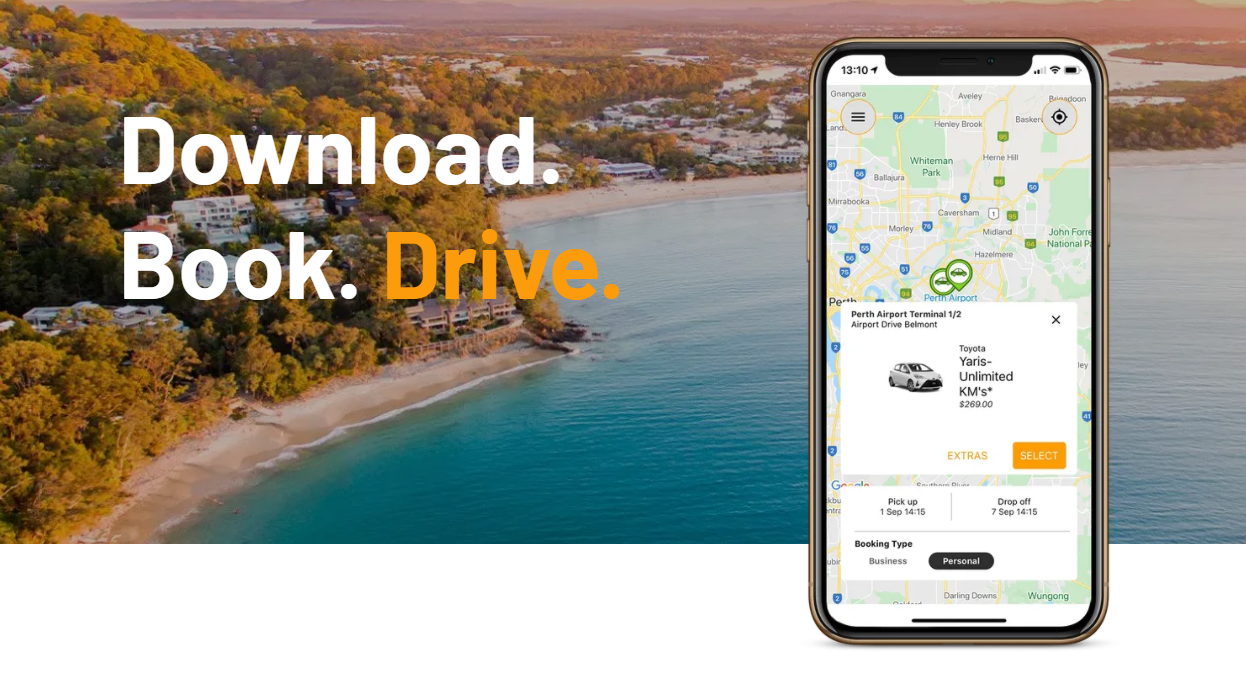 SolvCar – Putting Car Hire in Your Hands
There is an abundance of ride sharing apps out there and rightly so – they make travel easy! But imagine if you could get from A to B in your very own rental car with a service that is just as easy to use.
SolvCar have done exactly this!
From the owners of Sunset Rent a Car, Matt and Kylee Best have created an easy to use car hire app where you can book, locate and unlock your car all from your phone. All you have to do is download the app on your phone, create an account and you're good to go.
The business is locally owned and operated with a range of cars, from small cars to SUV's, that you can drive up to 500 kilometres from Perth CBD. So, whether you are planning a family holiday or are on a business trip, download the app today.
The team at SolvCar ensure every car is fit with your requirements, with extras like a GPS or a baby seat which can be easily added to your reservation.
Maybe you want to take a trip down south, but your family vehicle isn't quite large enough to fit everyone comfortably or it's just had to go in for a service. SolvCar have affordable options for all types of requirements.
SolvCar benefits in a nutshell:
Easy to use app that allows you to book, locate and unlock your vehicle
Range of vehicles to choose from
Ride in the comfort of your own car
Hourly, daily, or weekly car rental
No annoying lines
Extras that you can add to your reservation
24/7 support from your phone
No complicated forms
Download the app today and start your car hire at the click of a thumb.



---
It's business success stories like this that makes us love what we do at Ledge. Being able to provide that added level of support and be a part of the business journey.
We partner with many different businesses from a number of industries, taking a holistic approach when it comes to finance. If you or a someone you know would like to have a chat about our services, contact us today on (08) 6318 2777 or email secure@ledge.com.au.