How do you get the biggest Laser in Australasia across international borders and up and running in its home in Bibra Lake?
In 2020, Ledge Finance partnered with Stirlings Performance Steels to facilitate the purchase of the Penta Bolt 12025 VII 20KW high-speed Fiber Laser, something the team from Stirlings had identified would help them to meet market demand and grow their supply and service capabilities.
The size and scope of the project was challenging, and it took a strong partnership from purchase through to delivery and operation, with Ledge Finance being there all the way to facilitate the transaction.
Stirlings' new laser cutter was delivered and put into operation at the start of 2022, and they haven't looked back.
"The Penta Bolt is a powerful and fast 20-kilowatt fibre-optic laser cutter. Currently the largest in the southern hemisphere, the laser can process stainless steel plates up to 60 millimetres thick. In addition, it's equipped with two 12-meter by 2.5-meter shuffle tables that enable us to process larger parts with improvements in accuracy and efficiency."

– Michael Stirling, Executive General Manager, Stirlings Performance Steel
As a celebration of our work in getting this enormous project over the line, Ledge and Stirlings collaborated in this up-close look of the Laser behind warehouse doors.
Long-term partnerships to grow your business
Stirlings Performance Steels is a privately owned distributor and processor of Stainless and Performance Steel products servicing various industries nationally and globally. As a long-term Ledge Finance partner, Stirlings is approaching 50 years of sustainable business and the third generation of family ownership. A core part of their business is the supply of plate and sheet products in both full and processed to customer specifications, including an extensive range of stainless-steel grade.
Ledge Finance has partnered with and supported Stirlings in the growth of their business and assets Australia-wide since the 1990s.
"Stirlings Performance Steels is one of my longest-standing clients. I first met the Stirling family in the early nineties, and I've grown as they've grown from when they were based in a small warehouse in Canning Vale to moving to a more extensive warehouse in Canning Vale to this massive warehouse in Bibra Lake they've almost outgrown. We have a great relationship and can talk honestly and openly to each other about what is happening in their business, including their goals, challenges, and growth."

– Robin Cohen, Finance Executive, Ledge Finance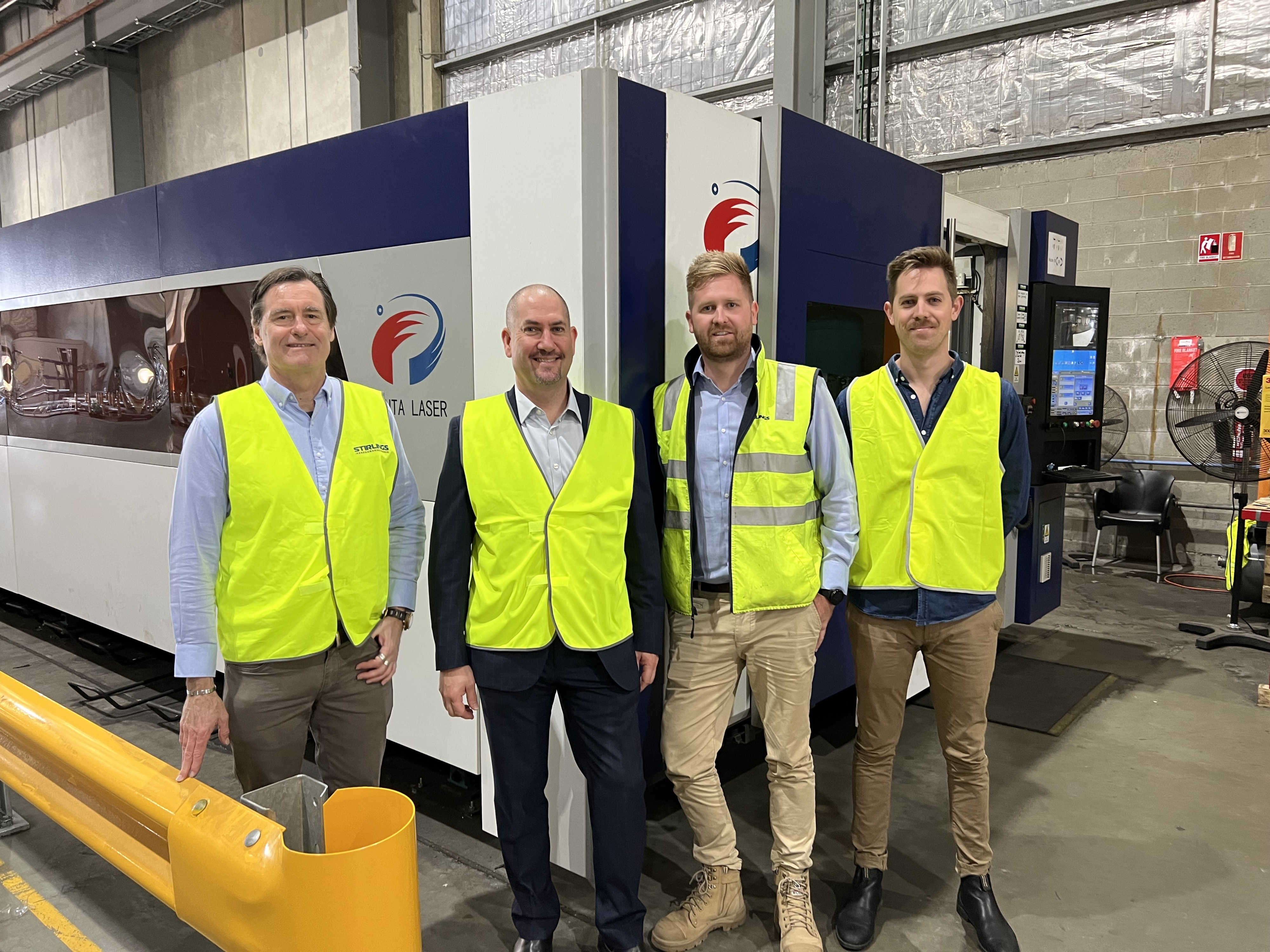 Want to learn more?
If seeing the Laser in action has you needing it on your job, get in touch with Stirlings Performance Steels.
And to learn more about how you can partner with Ledge to support your business growth, get in touch with our friendly team today by contacting us on 08 6318 2777 or submit an enquiry here.