Since 2002, the Matic Group has had an established presence in specialised transport and logistics, and yet it has also managed to retain values true to its family-owned principles.
Owned by Danny and Katia Matic, the company started small with just one truck yet with their eyes firmly fixed on bigger ambitions, contracts with Cockburn Cement and Rio Tinto followed over the years, elevating the Matic Group to become the largest privately owned pneumatic bulk tanker business in Australia. 
Today, the business has over 200 trucks and 550-plus pieces of equipment operating across road and rail. Specialising specifically in tankers, heavy haulage, ultra-heavy haulage, international freight, air freight and PUD, Matic also owns and operates its own maintenance business (BLTR) to manage and control all equipment and maintenance functions. 
Its core capabilities have subsequently extended to include services in Perth (Bibra Lake HO), Geraldton, Newman, Tom Price, Karratha, Darwin, Alice Springs, Adelaide, Sydney and Melbourne, with a focus on offering a dedicated end-to-end logistics solution to all clients to achieve an efficient and effective logistics capability. 
"We pride ourselves on our safety-first values, customer-centric focus, partnership formation and a shared vision to be driven by performance," said Mr Matic.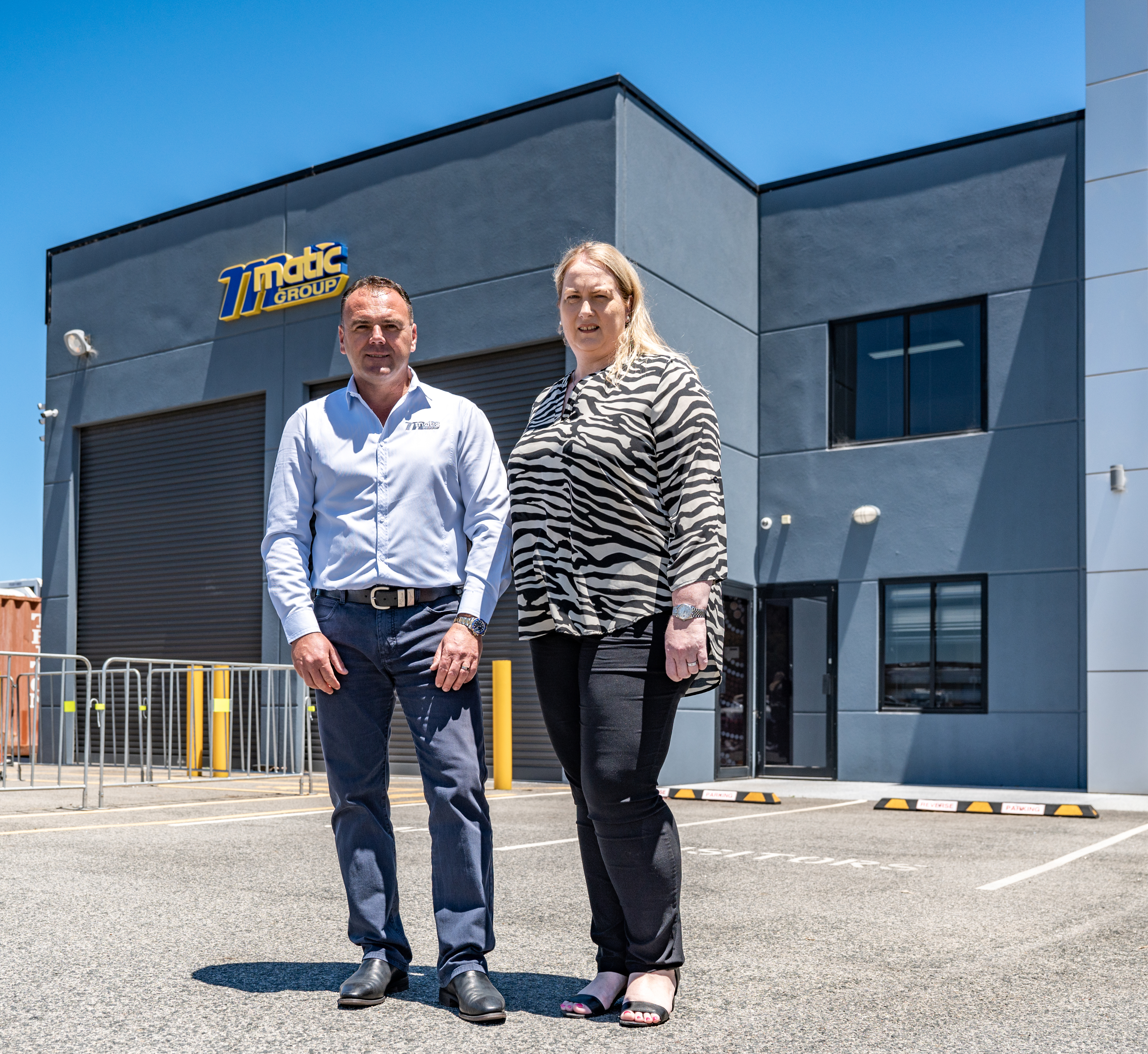 Winning significant long-term contracts with ASX-listed businesses such as Adbri and Rio Tinto are major milestones in the Matic Group's story so far.
"When we won our contract with Rio Tinto in 2018, we doubled the number of trucks and increased to 750-plus pieces of equipment combined" said Mr Matic. 
It was during this period that the Matic Group began working with Ledge Finance, a leading corporate financial broker, as the company waited for the contract with Rio Tinto to be confirmed. 
We knew that we needed to go next level again so we were looking for stability and what I liked about Ledge were their people in place, experience and expert advice. 
"Ledge has worked closely with the Matic Group to approach banks on their behalf to facilitate finance. We have Ledge on standby so that we can purchase new equipment and get it on the road in a really timely manner. They've allowed us to grow and expand – for us to grab and go for it. It's great to know we can take opportunities as and when we want to do so." said Mrs Matic. 
As the family business grows and evolves, Danny and Katia Matic together with their executive management team retain control of all major decisions in the business – and take pride in the fact they have been able to grow in a strategic way, yet taking advantage of opportunities as and when they occur. 
"Our business has always been about people. We pride ourselves on ensuring that we create a safety first culture as the main priority – we do it safely or we don't do it all," said Mr Matic. 
Last year, the Matic Group established a support and control centre operating 24/7 with the ability to monitor trucks and built-in safety equipment to ensure that the business provides the highest levels of safety and compliance to its people, the general public and customers alike. 
"We employ 350 people directly and an additional 400 contractors. My role is managing director but I'm also on the ground with the drivers, while Katia is the commercial business manager. We take pride in our family approach and how we look after people." said Mr Matic.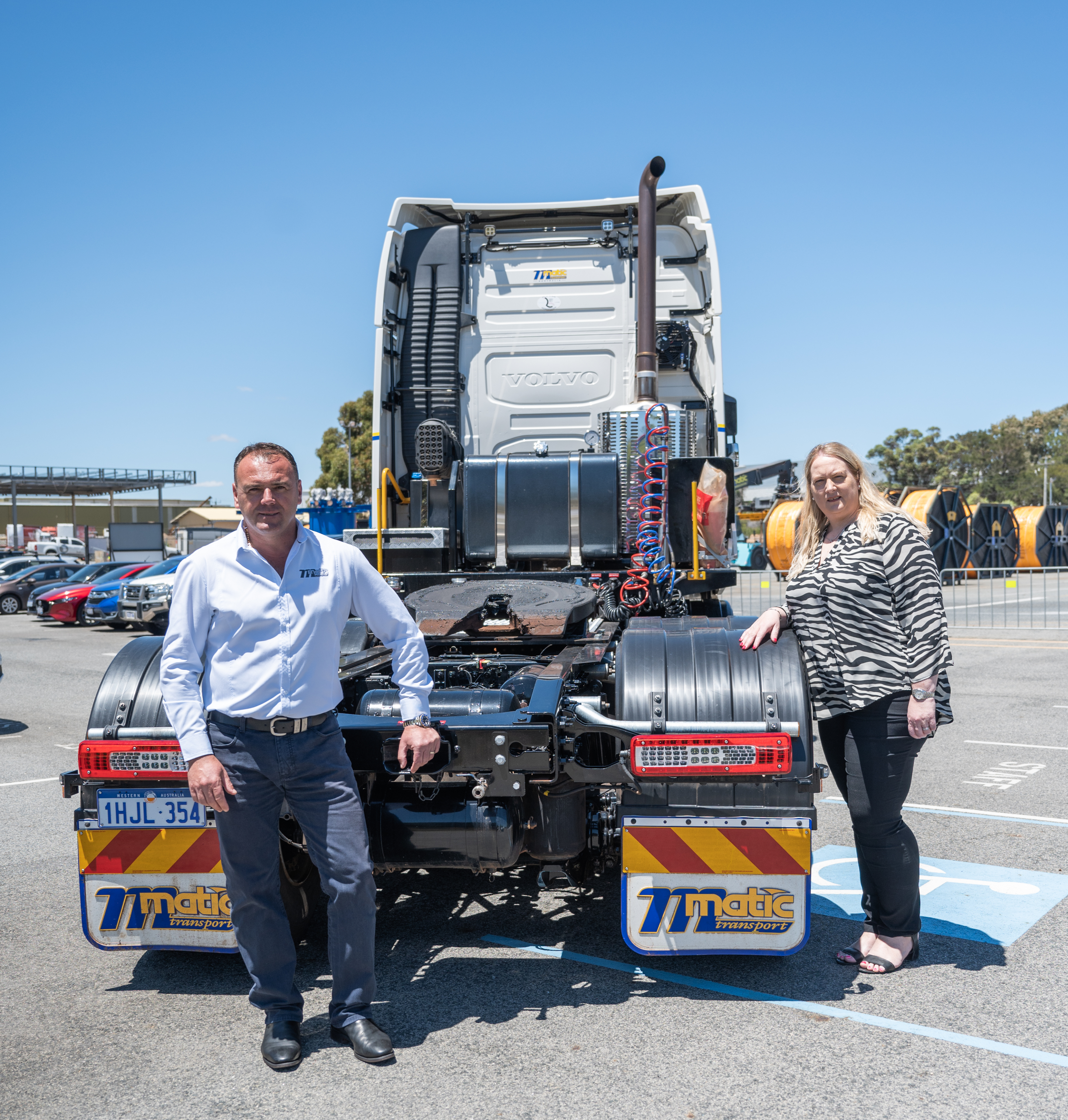 Future growth plans include maintaining existing major contracts with their major clients.
"We're now in all states and we're focused on maintaining our major contracts. We want to grow internally, not externally, so that we can manage risks and support our offering with our reputation for industry-leading safety and performance." said Mr Matic 
The business is also built on strong partnerships such as Truck Centre WA (Volvo trucks), Jamieson Tankers in South Australia and others. This allows the Matic Group to maintain a strategy for growth. The business also has plans for the introduction of electric and hydrogen trucks in the near future. 
"Ledge will do anything to assist us – and that's the biggest advantage we have. Financially and operationally, we are very strong. We trust our operational managers and give our people freedom to think for themselves." said Mrs Matic. 
Ledge has operated for over 40 years, specialising in tailoring finance solutions for a large commercial and corporate client base. One of the markets leading finance facilitators, Ledge places a strong emphasis on finance and commercial risk mitigation, a significant advantage in the constantly changing market. 
Article was originally published in the Business News Book of Lists 2022.
If you're seeking a commercial business finance solution and would like to learn more about what Ledge can do for you, contact us today.