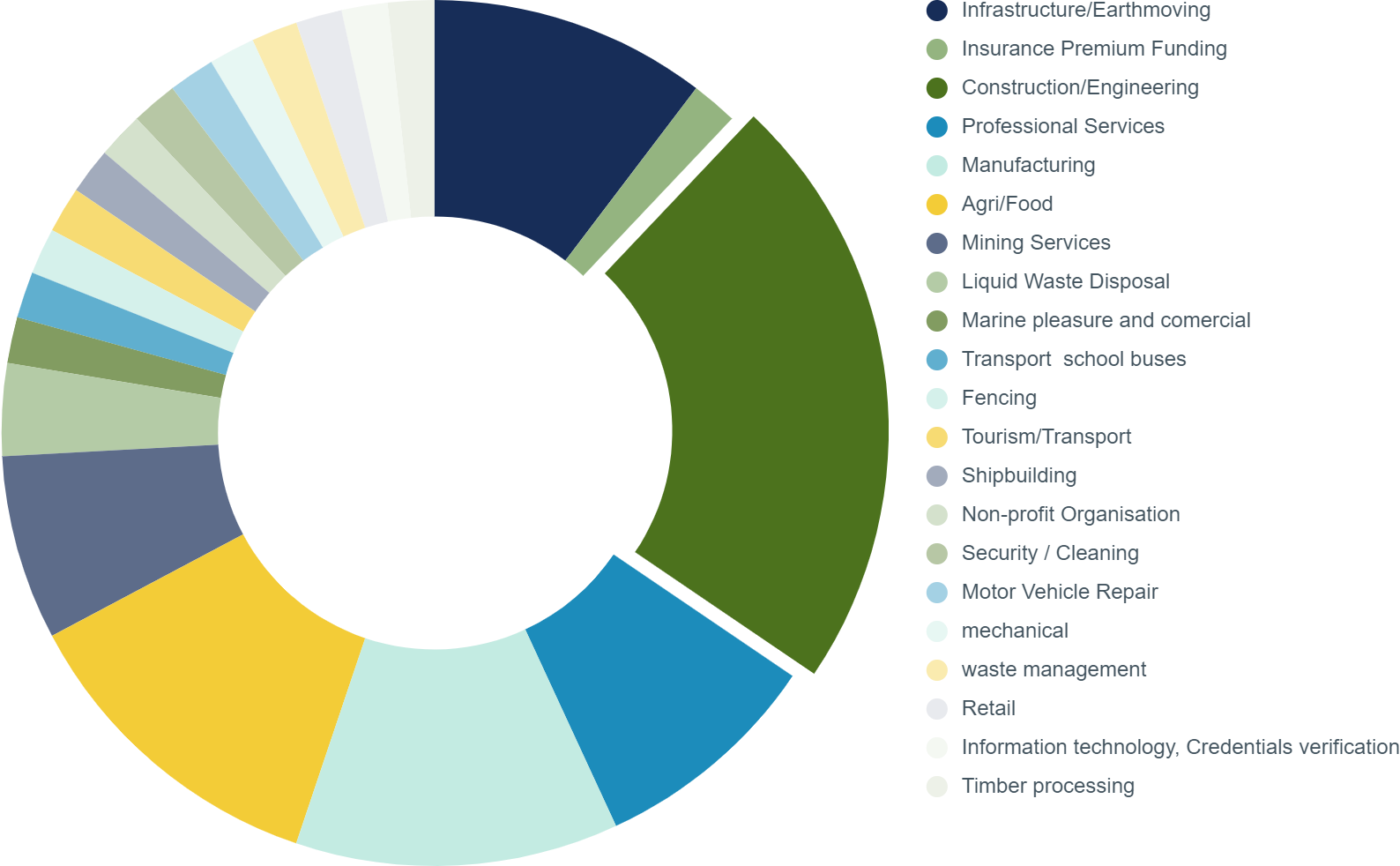 Ledge recently surveyed a number of Perth small businesses (mostly clients and other stakeholders) to get a better understanding of and to provide clarity around how industries have been impacted by coronavirus (COVID-19) and its knock on effects. We surveyed businesses from various industries, including infrastructure/earthmoving, construction/engineering, manufacturing, agri/food and professional services.
Whilst the effects of COVID-19 have been widespread across all industries, some businesses have been able to operate as per usual, whereas others have had to innovate and think of new ways to deliver their services.
Changes in Operations
As a whole, 48.3% of WA businesses surveyed have made little to no changes in their operations, with 30% reducing operating hours and the remainder altering their service offering to adapt to the changing market.
Banks & Government assistance packages and future finance requirements
These times have seen many businesses take advantage of Bank and Government Assistance packages to help with their cash flow, which was evident when 70.7% of respondents said they have accessed financial assistance of some sort – in fact, 39.7% of those surveying have used JobKeeper or other wage subsidy payment schemes, including payroll tax waiver.
29.3% of respondents stated that the Government's assistance packages, more specifically the instant asset write off and depreciation incentives, would influence them to acquire equipment.
Business Conditions Varied
When asked about changes in business conditions, 30.8% of respondents said they have seen an increase in sales and the remainder have seen a reduction in sales or are monitoring/reducing spending due to uncertainty.
In conclusion, the global COVID-19 pandemic has impacted WA businesses, and how these businesses have responded (and continue to respond) varies greatly across different industries. Things are constantly changing and implications will become clearer overtime.
For those who responded to our survey saying the assistance packages would influence them to purchase equipment, please keep in mind that whilst Banks are working as quickly as possible, we are not in a "normal" environment so please be mindful that turnaround times are longer than usual. For this reason, please get in touch with your Ledge Finance Executive (if you haven't already done so) as soon as possible if you are thinking of finance. In particular those who are looking at the instant asset write off or other depreciation incentives which have a June 30 cut-off date.
If you are stressed or uncertain about your business's future, know that you are not alone. If you want to have a chat about your current financial circumstances, reach out to your Ledge Finance Executive or contact our offices here and we will do our best to assist you.