When looking for a logistics company that goes the extra mile contact HTE Transport today!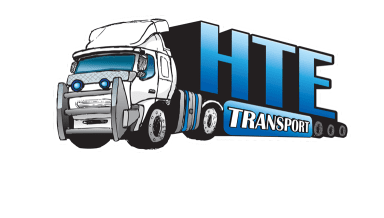 HTE Transport – Here, There, Everywhere – On Time, Every Time
Here There Everywhere (HTE) Transport is a West Australian family owned and operated company who has earned an outstanding reputation for delivering a highly professional, safety orientated transport and logistics services all around WA.
HTE Transport began their journey, in 2007, with just one truck – 10 years on and they now own over 60 pieces of assets.
Company director, Aaron Turner believes that their focus on "valuing their customer service and making anything happen for [their] clients" is what sets HTE Transport apart from other operators in the industry.
At HTE Transport they provide a number of different services to suit your needs and are a "One Stop Shop" when it comes to your transport requirements. They are also Western Australian Heavy Vehicle Accredited, meaning they can handle any job, from moving a pallet of cement to relocating valuable equipment.
Mr. Turner states, "Whilst just about anyone can move something from here to there, at HTE Transport, we have invested heavily in our people, safety processes and fleet to ensure that when we commit to a delivery its' completed safely and professionally".
For more information on HTE Transport, you can visit the HTE Transport website or you can contact one of their friendly staff on (08) 9725 6847 or at admin@htetransport.com.au
Here at Ledge, we are proud of the companies who achieved business growth through innovation by partnering with us. We like to share their stories to show how they overcame obstacles through sound business strategy.
To learn more about what Ledge can do for you, contact us today.